Name
Shilpa Reddy
Marriage & Wedding / Husband / Married /
Married. She has a son.
Shilpa Reddy Biography / Wikipedia Profile
Introduction : Who is Shilpa Reddy ?
Born in Andhra Pradesh into a conservative Telegu family and being a famous model, fitness expert, fashion designer and nutritionist, Shilpa Reddy is a multifaceted personality.
Having had a keen interest in modelling since her childhood she has worked extremely hard to be where she is.
When she participated in Miss Andhra she made her mother swear not to tell her father about it!
She is a costume designer and producer popular for Roshni: Story of a Dancer (2014).
Education :
Shilpa completed her education from Academy of Design in Toronto, Canada.
Shilpa Reddy Husband & Family :
Shilpa got married to Preetham Reddy in the year 2003 and has a son.
Kirti Reddy, who is a former actress in Bollywood and Telugu films is her sister.
Shilpa has always chosen her family over career.
She is proud that she has a supportive husband with whom her relationship foundation is very strong.
Shilpa Reddy Designer Work :
Shilpa's designs have always celebrated women empowerment in the modern Indian women and are so intricate in capturing even her homegrown cultural roots that it delights the eye.
She displays a keen understanding of various cultural forms and is often considered as one of the most stylish and versatile Fashion Designers in India.
Her exquisite mixture of contemporary and traditional designs have captured the hearts of many connoisseurs of fine apparel.
Trivia & Interesting Facts :
Shilpa's designs have been worn by numerous celebrities in Bollywood including bigwigs like Sushmita Sen and more recent favourites like Shreya Saran and Tapsee Pannu.
In 2014, Shilpa Reddy became the only fashion designer from India chosen to be a part of the history creating fashion phenomenon at Eiffel Tower, considered the icon of the fashion capital of the world, Paris.
One of her first clients for her label was Amala Akkineni, her close friend who is also married to actor Nagarjuna who ordered her summer collection.
She considers her black stretch Richmond jacket as her best-loved companion.
She describes how motherhood comes naturally to her and her age; a frame of mind was all perfect when she became a mother.
Eating disorders which come naturally to people in her profession have been well managed by her due to her diet, healthy eating and the right amount of exercise.
She is pro-cosmetic surgery if it involves only removing a mole or getting a dimpled smile. She suggests it isn't going to intervene with nature. She says when you change your appearance it drastically ends up with you changing your identity.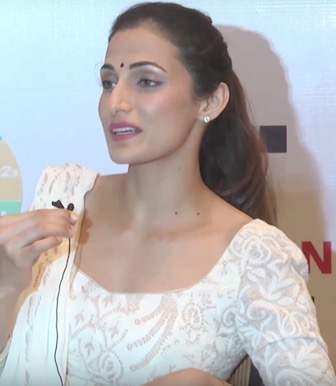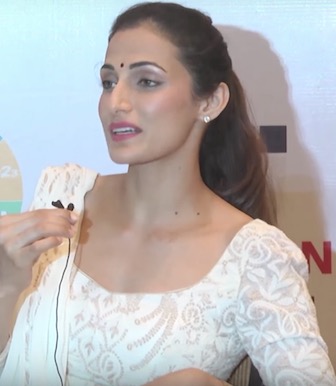 Shilpa Reddy Studio & Awards :
Shilpa won the Gladrags Mrs. India contest in 2004 and has been a model on Kingfisher Calendar.
Even though career took a backseat once she was married, Shilpa is involved in humanitarian work and regularly is involved in cancer awareness workshop and other programmes.
She launched a new website in 2016 & along with Nagarjuna Akkineni she launched Asian Cuisine.
Social Media :
Quite popular on Instragram, she has over 10,000 followers (as of 2019).
Birthday / Shilpa Reddy Age / Date of Birth
No confirmed information on this.