Name
Veena Jamkar (वीणा जामकर)
Also known as
Vina Jomkar
Age / How old / Birthday / Date of Birth / DOB
July 10, 1984. As of 2023, she is around 39 years old.
Introduction :
Veena Jamkar is a critically acclaimed Marathi film and theatre actress. Many of her films have been a part of international film festivals.
Following her parents' encouragement, she started acting at a very young age of 5. In her hometown of Uran in the Raigad district, Veena had taken Kathak lessons as well.
Personal Life :
Veena was born and brought up in Nashik. Her education includes a degree in arts from the prestigious D.G. Ruparel College in Mumbai.
Her debut was in the Movie BeBhaan, before which she had acted in a few plays. Veena has played a role in many off-beat cinemas, finally venturing into commercial cinema with a role in Lalbaug Parel. It was a very challenging role.
In 2017, she starred in a short love story on Zee Yuva show "Prem Hey" opposite actor Sunil Barve.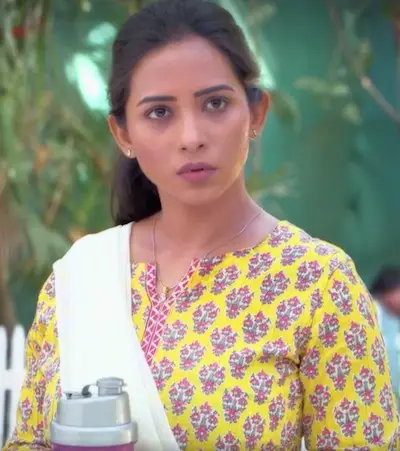 Wedding & Marriage / Husband / Spouse / Partner
Currently not married, possibly single. Check the full bio for relationship details. No additional information about her family is available with us.
Career Span
2007 – Present
Natak / Plays Acted
Dalpatsingh Yeti Gava
Char Diwas Premache
Ek Rikami Bajoo
Many ekankikas at College Level
Chitrapat / Films / Movies Acted
Bebhaan Valu
Gabhricha Paus
Janm
Marmabandh
Lalbaug Parel
Bhakarkhadi 7km (2014) Renu
Taptapadi (2014)…Meera
Kutumb (2012)- Ganga
Tukaram (2012) – Rakhma
Height, Figure and Weight
Her height is 5 ft 4 inches.