Name
Amruta Fadnavis | अमृता फडणवीस (Full Name : Amruta Devendra Fadnavis)
Date of Birth / Birthday / How old / Age
9th April.
Wedding / Family / Marriage / Husband
Married to Devendra Fadnavis, the 18th Chief Minister of Maharashtra. They have a young daughter named Divija Fadnavis.
Other Info Caste / Height
Her height is around 5 feet 3 inches.
Contact Info
Contact Address Office / Home : Varsha, Malabar Hill, Mumbai.
Phone / Contact Number : N.A.
➤➤ Read About Top Female Politician Wives of Maharashtra!
Biography / Wikipedia Profile Information
Introduction :
The former First Lady of Maharashtra, Amruta Fadnavis was born as Amruta Ranade. She married former CM of Maharashtra, Devendra Fadanvis in 2005, after an arranged marriage proposal. She used to call him Sir before Marriage. Despite her strong political family, she prefers simple down-to-earth living along with modern thinking.
She is known to be tech-savvy and also runs her own Facebook page.
Work with Axis Bank :
Professionally, Amruta Fadnavis is an Associate Vice-President with Axis Bank and used to head the business branch in Nagpur. After her husband became a CM, she shifted to the corporate office in Worli in Jan 2015.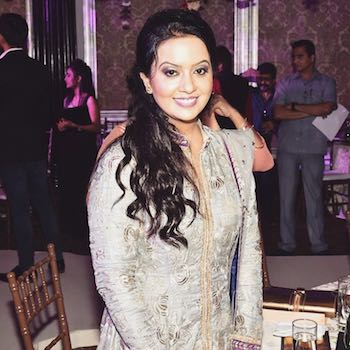 Campaign Work and Singing :
During the Maharashtra assembly elections in 2014, she addressed over 100 meetings in Nagpur to campaign for her husband.
She is also known to have a good voice and sang a few old Hindi songs in some of her interviews. An emotionally appealing song for saving the girl child was released on YouTube, which had her as the singer.