Name
Surekha Punekar / सुरेखा पुणेकर
Also known as
Sureka Poonekar
Age / How old / Birthday / Date of Birth / DOB
29th November.
Wikipedia Biodata / Profile Background
Introduction :
Surekha Punekar is a renowned and popular Lavani dancer from Maharashtra.
She started working on the stage at a young age of 8 and skipping school completely. Her parents owned a Tamasha Phad. Around 1986, she started her own Phad.
Also known as Lavni Samradni, Surekha Punekar has performed Lavani in various regions of Maharashtra and also the world. She has also been a playback singer for a few Marathi films and participated in one season of Eka Peksha Ek – Apsara Ali.
In 2017, she was a part of the Zee Yuva "Lavani Special" episode show Sargam with a strong dance performance.
Marital Status / Wedding & Marriage / Husband / Partner
Currently No confirmed information available. with us
Career Span
1986 – Present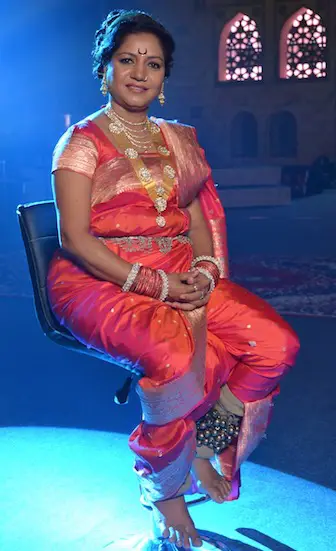 Most famous Lavani Songs Performed
Ya Raoji Tumhi Basa Bhauji
Karbhari Daman
Piklya Panancha Det Ki Ho Hirva
Natle Tumchya Saathi
Albums/ Movies Performed For
Dabun Baghtoy Chikoo
Sakharpudha
Chhatishi Kawaloon Dhara