Name
Akash Thosar : आकाश ठोसर
Also known as
Actor Parsha from Nagraj Manjule's movie Sairat
Age / How old / Birthday / Date of Birth / DOB
24th February 1993. As of 2023, he is around 30 years old.
Biodata / Profile Background / Wikipedia Information / माहिती
Personal Life :
Akash Thosar is a young Marathi actor, most popular for his lead role of Parshya in Marathi cinema's biggest blockbuster of 2016 – Sairat. His height is around 5 feet 7 inches.
Family Life :
Akash was born at Karmala, in the Solapur district of Maharashtra.
His family includes his parents – his father did Masonry work (Gavandi Kaam) and his mother is a housewife. His other siblings include one brother and two sisters. Both his sisters are married.
Education : Qualifications, High School & College Info
His education was completed at the SSVM Aundh in Pune, followed by studies at the Pune University. At the college level, he has taken part in a few plays and nataks.
Professional Life :
Nagraj Manjule called him for an audition after Akash had met Manjule's brother on a bus stop. He gave the audition in Pune expecting a short, side role but was surprised to find him in the lead role of Parsha opposite new actress Rinku Rajguru who played the role of Archie. During the course of the shooting, he stayed at Nagaraj's home only.
A bodybuilder, he was into wrestling before he entered the world of acting. He lost over 13 kg / for his role in Sairat.
Life after Sairat :
Prior to Sairat, he had never even visited Mumbai.
After Sairat, life changed completely – He became an instant star and gave 100s of interviews on TV and YouTube, appeared on popular shows like Chala Hawa Yeu Dya, The Kapil Sharma Show and other programmes.
He also started working on a new film directed by Mahesh Manjrekar as well, with young actress Madhuri Desai. He was seen shooting in Italy for this movie.
With such a fantastic debut behind him, we wish him all the best for his next roles and his career ahead.
Career Span
2016 – Present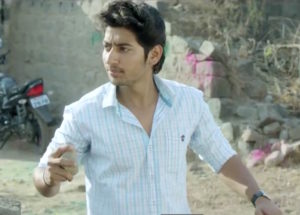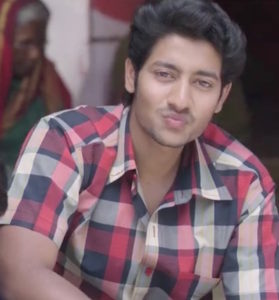 Chitrapat / Films / Movies Acted
Sairat (2016) – Role of Parshya
FU – Mahesh Manjrekar film
TV Serials & Shows Acted
The Kapil Sharma Show – Guest