Name
Teja Devkar / तेजा देवकर
Also Known as
Teja Deokar / Tejaa Devakar
Date of Birth / Birth Date / Age
23
rd
MAY 1986. Her age as of posting this article is around 30 years.
Marital Status / Husband / Spouse
Currently no information on this. Her mother Neeta Deokar is a Marathi producer herself and her father's name is Suresh Devkar. He is a businessman.
Career Span
2006 – PRESENT
Biodata Profile / Wikipedia Information
Born and brought up in Mumbai, Teja Devkar has featured in over 40 movies and 5 TV serials so far. Most of her movies have been popular in the Marathi countryside than the metros. She was called as the new Alka Kubal when she made her debut around 2005.
Hirva Kunku was her first debut movie. Her mother, who is a film producer produced the movie in just 13 lacs but did good business in the countryside.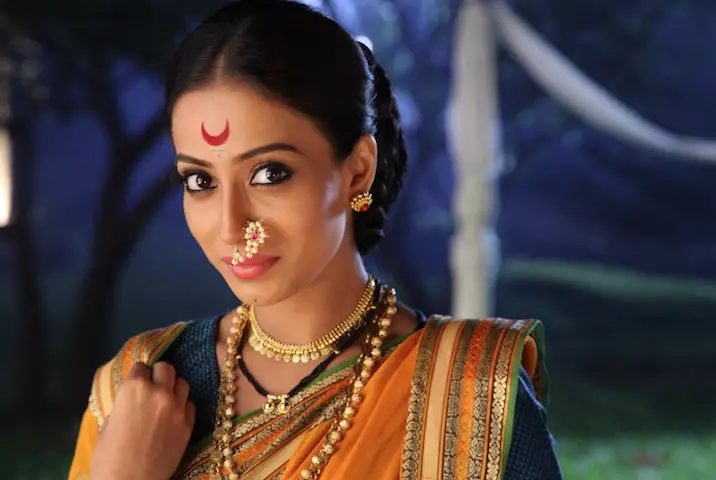 One of her most important roles so far has been in the movie Natee in which she played alongside Subodh Bhave and Sanjay Narvekar.
TV Serials / Shows Acted
Vrundavan
Kulswamini
Ek zunj Vadalashi
Mai Lek
Koi toh hoga Apna : Hindi
Chitrapat / Films / Movies Acted
Khel Tamasha (2014)
Yamachya Gawala Jau Ya (2013)
Tuch Khari Gharachi Laxmi (2011)
Chal Dhar Pakad (2010)
Shambu
Radhika
Mulga (2010)
Hello Pappa (2009)
Karz Kunku vacha (2009)
Aar Aar Aaba Aata Tari Thamba (2008)
Adala Badali (2008)
Oxygen (2008)
Karz Kunkavache (2007)
Hirva Kunku (2006)
Natee (2014)