Name
TEJASWINI PANDIT (तेजस्विनी पंडीत)
Also known as
TEJASWINI PANDIT-BHOPCHE
Age / How old / Birthday / Date of Birth / DOB
23rd May 1986. As of 2023, she is around 37 years old.
Wedding & Marriage / Husband / Engaged / Spouse / Partner
Married to Bhushan Bhopche, a software engineer in Gondia, Maharashtra.
Career Span 2004 – PRESENT
Wikipedia Biodata / Profile Background
Tejaswini Pandit, a renowned Marathi actress, is originally from Pune, Maharashtra.
Her family includes her parents – Mother Jyoti Pandit Chandekar was a Marathi actress, and her father's name is Ranjit Pandit.
One of her most Memorable Roles was that of Sindhutai Sapkal in the film Mi Sindhutai Sapkal.
"Aga Bai Arechya" in 2003 was her first film. She played a negative role in the film, and director Kedar Shinde cast her based on the fact that she had the looks of a Muslim girl.
As a child, she was interested in sports as well as Kathak dance form. She has won an award at the Spain international film Festival. Additionally, Tejaswini has also hosted several award ceremonies and few TV shows.
In 2016, she starred in a Zee Marathi TV show titled 100 Days, where she starred opposite actor Adinath Kothare.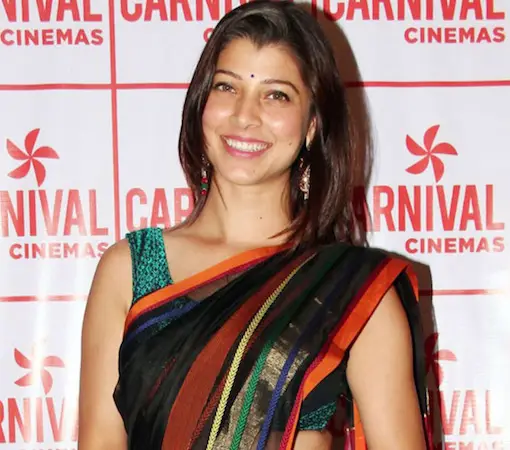 Her height is around 5 feet 7 inches, making her one of the tallest actresses in Marathi glam world.
TV Serials / Shows Acted
Kaalaya Tasmai Namah
Ekach hya Janmi Janu
Lajja : Sheetal
Tuzha Ni Mazha Ghar Shrimantacha
Gaane Tumche Aamche
Comedychi Bullet Train : Host
Natak / Plays Acted
Chitrapat / Films / Movies Acted
Tu hi Re (2015)
Ek Tara (2014)
7, Roshan Villa (2014)
Candle March (2014)
Ek Tara (2014)
Mukti (2012)
Bluffmaster(2012)
Pakda Pakdi (2010)
Mi Sindhutai Sapkal (2010)
Vavtal (2010)
Ranbhool (2009)
Target as Sonal (2009)
Gaiir as Netra (2009)
Natha Pure Aata (2005)
Aga Bai Arechya(2004)