Kushal Badrike Wife, Biography, Height, Profile, Age
---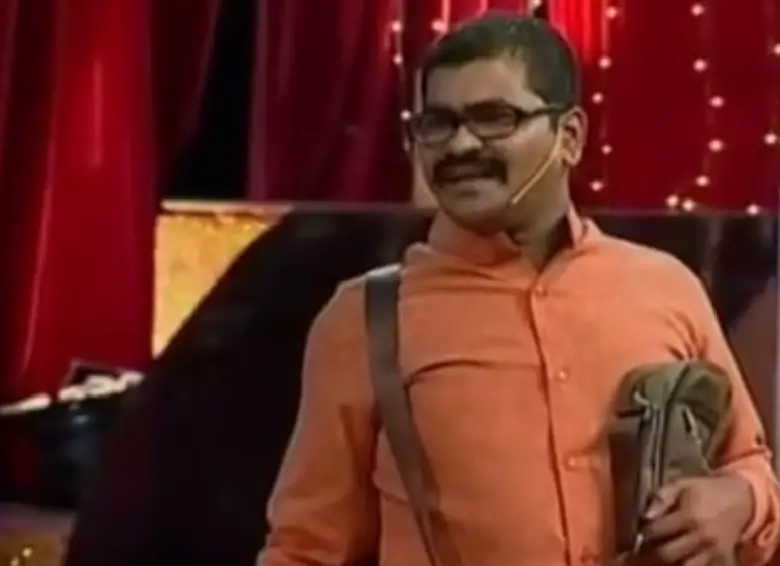 Name

Kushal Badrike | कुशल बदरिके

Birth Date/ Birthday / Age

17th November 1980. His age as of writing this post is around 36 years.

Marital Status / Marriage & Wedding / Wife

Currently Married. He also has a young son.

Career Span

2005 – Present

TV Serials & Shows Acted
Chala Hawa Yeu Dya – Various Roles
Fu Bai Fu
Many Marathi Award Shows – Anchor
Chitrapat / Films / Movies Acted
As Dadu in Davpech
Ek Hota Kau
Eka Varchad Ek (2012)
As Munna in Khel Mandala (2012)
Bhaucha Dhakka (2011)
Maza Navara Tuzi Bayako (2006)
Jatra (2006)
Friendship Dot Com
Bioscope
Natak / Plays Acted
JAAGO MOHAN PYARE
LAALI LEELA
Most Memorable Role

As an anchor of the comedy Zee Marathi talk show "Chala Hava Yeun Dya"

कुशल बद्रीके Biodata Profile / Wikipedia Information

Kushal Badrike is a popular comedy actor from Maharashtra, well known for his comic skits in Fu Bai Fu and Chala hawa yeu dya shows.

He is originally from Kolhapur, but now lives in Mumbai. He worked in a few Marathi comedy serials like Fu Bai Fu, before finding fame and name with the hit talk show 'Chala Hawa Yeu Dya' on Zee Marathi.

He has a great comedy sense and was instrumental in kickstarting the comedy talk show 'Chala Hawa Yeu Dya' with Nilesh Sable. The show went on to have over 150 successful episodes.

Kushal has also worked in a lot of movies since 2005.

One of his most popular roles on this show is playing CID ACP pradhyuman as well as Rajnikanth. His height is around 5 foot 7 inches.