Name
Isha Phadke : इशा फडके (Also known as Esha Fadke)
Age / How old / Birthday / Date of Birth / DOB
Born in 1991. As of 2023, she is around 32 years old.
Wedding & Marriage / Spouse / Husband / Boyfriend
Married to Ambar Gokhale. The marriage date was 28th Feb 2017, and the venue was Pune.
Wikipedia Biodata / Profile Background
Profile :
Isha Phadke is a professional dancer, who made her acting debut with the movie Ti Sadhya Kay Karte in 2017, directed by Satish Rajwade. The movie was a huge hit & had Isha in a small role of Mohini. She can be seen in two songs as well from the movie.
Isha comes from Pune and for her education, attended the Indira College in Wakad, Pune.
Dance Career :
• Isha Phadke started learning Kathak from the renowned Mrs. Shambhavi Vaze Dandekar & her training continued for more than 12 years. Dandekar is internationally recognized as a prolific performer & choreographer and a great teacher.
• She has passed the 'Visharad' exam, which is the equivalent of a Bachelor's Degree from the Gandharva Mahavidyalay, Mumbai.
• Along with Kathak, she is well versed with Salsa, Latin-American & ballroom dance types. This training was completed by her under the guidance of Mr. Rocky Poonawala, a famous dance master Choreographer.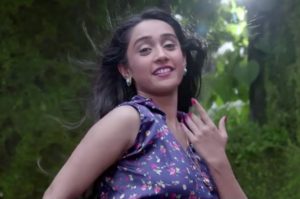 • She also has expertise in other Indian Folk dance types such as Garba, Dandiya, Lavani, Bhangada as well.
• Isha also been teaching Kathak, Bollywood, Salsa, Latin-American n Contemporary dance styles.
• She also assisted Poonawala in teaching Bollywood dance at the Singapore International Salsa Festival in November 2010. The same year she was placed 4th in the Dance Sport Maharashtra championship.
• Isha's dance choreography skills and performances have graced the screen of many top Bollywood films and product advertisements. She has also won many awards. See below :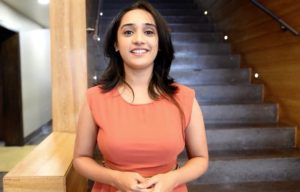 Acting Career :
Isha's movie debut happened in 2017 with the release of Satish Rajwade's movie Ti Sadhya Kay Karte. The movie was a multi-starrer starring Abhiney Berde, Arya Ambekar, Tejashree Pradhan, and went on to do very well at the box office.