Name
Jacqueline London
Marriage & Wedding / Husband / Dating / Boyfriend
Married. See below for more details.
Biography Profile / Wiki Information
Introduction :
Jacqueline London is an Emmy winning news anchor for the Philadelphia based news network NBC 10.
Not only is Jacqueline comfortable in front of the camera as an anchor and a host, but she also has experience behind the camera writing and producing. Both sets of talents have earned her multiple Emmy awards.
Parents, Family Background & Education :
Jacqueline is a native of Chicago.
Parents : Her father and grandfather were physicians and both attended The University of Iowa. She had no desire to follow in their footsteps, but did eventually attend the same university they did.
Her mother has been her ultimate inspiration in life.
Jacqueline also has one sibling – A sister who is a psychologist.
She started a family of her own when she married former NFL player Tony McGee.
Education : Jacqueline earned a B.A. in journalism & mass communication from The University of Iowa.
TV Career, Salary & Net Worth :
Jacqueline has won five Emmys during her career as an anchor.
She got her start at ABC affiliate WQAD-TV in Moline, Illinois. For two years, she anchored the weekend morning news and reported for the afternoon and evening newscasts.
In 2003, she joined WKMG-TV in Orlando, Florida, where she spent the next seven years. This made her the first African-American in Florida to have the main anchor role in a weeknight newscast since 1989.
While there, she was named 'Best News Anchor' by The Orlando Business Journal. She also earned two Suncoast Emmys, one for the program Primetime London which she wrote, produced, and hosted.
Jacqueline left WKMG in 2010 and was off the air until March 2013, until she joined NBC10 in Philadelphia. Her hiatus certainly didn't slow her down, as she started landing exclusive one-on-one interviews.
In late 2013, she interviewed Jimmy Fallon as he prepared for his new role as host of The Tonight Show, NBC's iconic late-night program. She has since conducted other high-profile interviews with local newsmakers as well as top political personalities like Former President Barack Obama and First Lady Michelle Obama.
Additionally, she has field anchored coverage of the 2016 Olympics in Rio de Janeiro, Brazil
Interesting Facts & Trivia :
Jacqueline is quite active and has been involved in women's issues and other causes close to her heart – pun intended.  She actively works to raise awareness for heart disease and diabetes, participating in several charity events in Philadelphia such as the American Diabetes Association's Step Out: Walk to Stop Diabetes, The Boys and Girls Club, Philadelphia's Heart Walks & the Annual Heart Ball.
Her first job was as a 'lifeguard.'
She loves to play the piano.
An internship at a TV station in Chicago with Bill Kurtis led her to pursue a journalism career.
She counts her interview with Gaven Toney, a 7th ground student born without arms or legs from Chester County, as one of her most memorable interviews.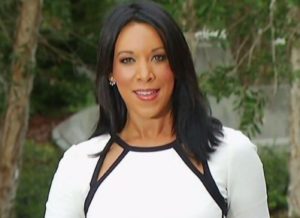 Body & Other Vital Info
Jacqueline London Measurements :
Eye Color : Brown
Hair Color : Black
How tall / Height : No confirmed information available.
Feet / Legs / Shoe Size : No confirmed information available.
Pregnant ? : Currently, she is not expecting a baby.
More Details :
Married ? : Yes
Children / No of Kids : —
Jacqueline London Ethnicity / Heritage : African-American
Nationality : American
Birthday / Age / Date of Birth / How old / DOB
Born in 1980. As of 2020, she is around 40 years old.