Name
Anu Dubey : अनु दुबे
Biodata Profile / Anu Dubey Wikipedia Biography
Introduction : Who is Anu Dubey ?
Anu Dubey is a popular performer & singer in the Bhojpuri entertainment industry. She kicked off her singing career around the year 2007. She sings spiritual, chatt & Devi puja, Holi & sad songs primarily in the Bhojpuri language. Most of her music albums have been released by the Wave Cassettes Company.
Personal Life : Parents, Family and Education
Anu Dubey was born in the state of Bihar, India. Her hometown is Gopalganj, Bihar
She completed her basic education from Kendra Vidyalaya school in Bihar.
She finished her graduation from Mahendra Mahila College located in Gopaljganj.
Anu Dubey Songs List :
As of 2021, her most popular songs on YouTube are :
Tum Mere Baad – 250 Million+ Views
Doli Chadhi Chalali – 70 Million+ Views
Nimiya Ke Dadh Maiya – 40 Million+ Views
Saiya Gaila Pardeshwa – 6.5 Million+ Views
New Year Party Song – 600,000+ Views
Anu Dubey Address, Contact and Fun Facts :
Her height is around 5 feet and 1 inches.
Eye color – Black ; Hair color – black.
Knows various languages including English, Hindi, and Bhojpuri.
She is quite active on social media platforms such as Facebook. Every so often, she posts photos of her music recording studios, work, and family for her fans on social platforms.
As per her Facebook channel, she is a fan of the musical show named Sur Veer aired on Mahua Plus channel & the movie Tiranga.
She has bagged Wave Music Awards for Bhojpuri Songs.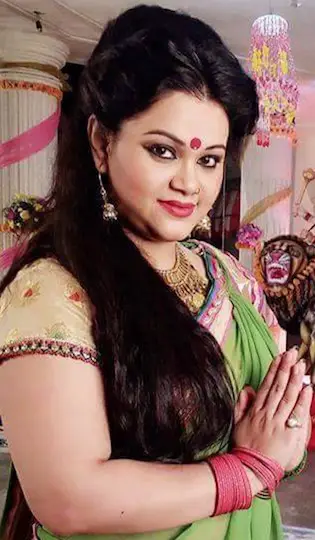 Age / How old / Birthday / Date of Birth / DOB
No confirmed information available on her birth year or the date she was born.
Anu Dubey Husband / Wedding & Marriage / Spouse / Partner / Boyfriend
No confirmed information available.