Name
Rupal Nand : रुपल नंद
Date of Birth / Birthday / Age / DOB
Currently no information available with us.
Marital Status / Husband / Spouse / Boyfriend
Currently Not Married.
Biodata Profile / Wiki Information
Rupal Nand is a young Marathi actress from the city of Pune.
Career & Professional Life :
Rupal was Maharashtra Times' contest, Shravan Queen finalist in 2013, during which she won the "Best Personality Contest".
Immediately after that, she received a call from director Satish Rajwade for a role in Mumbai Pune Mumbai 2. She played the role of Mukta Barve's younger sister.
In 2016, Rupal made her TV debut with the serial Goth on Star Pravah. She played the lead role of Neela in the serial that is focused on the subject of women empowerment and equality in the society.
She has also acted in Sudarshan Rangmanch's play Matichya Manatil Kavita previously.[/su_box] TV Serials / Shows Acted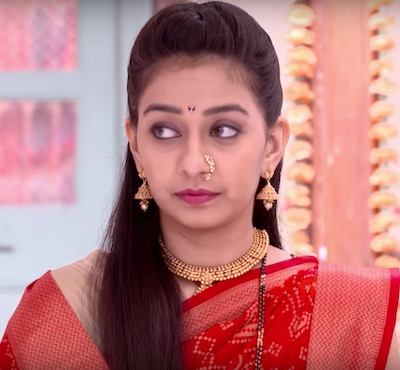 Natak / Plays Acted
Chitrapat / Films / Movies Acted