Name
Swarda Thigale (स्वरदा ठिगळे)
Also Known as
Swarada Thigale / Swarda Thigle
Date of Birth / Age / Birthday
29
th
October 1994. When we posted this, her age was around 22 years.
Marital Status / Husband / Spouse
Currently not married.
Biodata Profile / Wikipedia Information
Personal Life Details :
Originally from Pune, Swarada Thigale's height is 5 feet 5 inches. Her full name is Swarda Rajendra Thigale. She is extremely fond of sports and hits the gym regularly, prior to her shooting schedule.
For her education, she has completed it from Fergusson college in Pune, in BA (Hindi). She was extremely good in academics, having secured 92 percent in her SSC exams. Prior to that, she has attended Sinhgad Spring Dale School in Pune and also done a few modelling assignments. While in school, she had also enrolled herself in a training for models workshop.
Her family includes her parents, her father is a college teacher and mother is a beautician.
Professional Life :
Her Most Memorable Role is As Shubra in Majhe Mann Tujhe Zhale. In that, she plays a student, who falls in love with her professor.
She secured her role by passing through tough auditions in Pune, and the final one in Mumbai. The story is of a young student who falls in love with a 32 yr old Math professor, Raj Shekhar. She also worked in the role of Ramabai Ambedkar in a Natak Vadal Hya Krantiche.
In real life, she has admitted that she is reserved and introverted. She would like to work in future for Bollywood films, as mentioned in an interview. Swarda has also performed in ads for Sprite and many other TV products.
Besides acting, she loves swimming and has participated in a number of competitions.
Career Span
2012 – Present
TV Serials / Shows Acted
Natak / Plays Acted
Vadal Ya Krantiche
Many plays and skits at the college level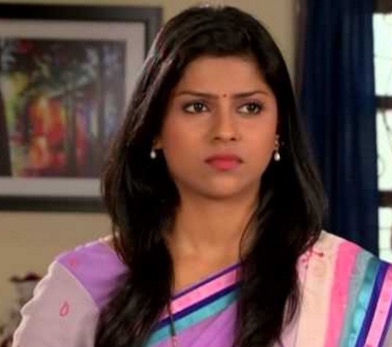 Chitrapat / Films / Movies Acted
Thoda Tuza Thoda Maza (2013)