Name
Kurt Iswarienko
Wedding & Marriage / Wife / Spouse / Partner / Dating
Married to actress Shannen Doherty. This is his second marriage. See details below.
Wiki Information / Biography Profile
Introduction :
A tall, dark-haired man with an eye for beauty, Kurt Iswarienko is a professional photographer who often works with celebrity clients. While a brilliant photographer, most people recognize him as the current husband of actress Shannen Doherty.
Personal Life & Marriage :
Marriage
In October of 2011, Iswarienko married Shannen Doherty, a former actress on many hit '90s TV shows, including 90210 and Charmed.
Doherty is Iswarienko's second wife: earlier he was married to Taryn Band. He met Doherty while he was still married to Band in a 2008 party, and some believe that Doherty this may have been reason he ended his first marriage.
Taryn's mom bluntly stated in an interview "Shannen had broken up a marriage."
Shannen and Kurt wed in 2011 & are still currently married.
Free Time :
While he and Doherty have no children, they do have two dogs. Kurt uses his free time to spend time with them and to pursue hobbies such as flying and surfing.
Lawsuits :
In late 2016, Kurt had filed a lawsuit against Shannen's ex-business managers. He had claimed that couple's sex life was badly affected due to their improper management of Shannen's breast cancer diagnosis. The fact that she had cancer was revealed in 2015.
Later in mid 2017, he requested the court to dismiss the suit, implying that a settlement had been negotiated. The amount was not revealed.
Kurt Iswarienko Net Worth : Profession & Job
Camera and Electrical Work :
Before he got into producing films and creating high-end professional photography, Iswarienko worked on movie sets setting up their electrical wiring and operating some of their cameras.
The first film he worked on was Going all the Way, a 1997 film that starred a young Ben Affleck.
In 1998, he worked on 5 more films, including The Disturbance at Dinner and Riding With James Dean.
Iswarienko slowly began to do less cinematography as the years passed. In 2003, he worked on what was arguably the most popular movie on his resume: Pirates of the Caribbean: The Curse of the Black Pearl.
Cinematography :
Iswarienko only worked as a cinematographer on two projects: Ghost of Genius and the short film "Prenuptial Tango." Both were indie films with no notable breakout stars.
Producer :
While he worked on a few projects during his time in cinematography, Iswariekno's most notable production is Shannen Says, a reality TV show centered around Iswarienko's wife. Through that show, he also has acting credits to his name.
Photography :
Iswarienko first got into photography after picking up a still camera on one of the sets he was working on. Curious about the effects he could get out of a particular frame, he worked with it a bit before ultimately falling in love with the simplicity it brought him as opposed to working with video cameras.
With a natural eye for shots and a likeable personality, Iswarienko quickly grew popular in Hollywood, and soon began shooting everything from Netflix and car advertisements to celebrities and magazine covers.
Most recently, he's worked with Kirsten Dunst, P!nk, and Charlize Theron.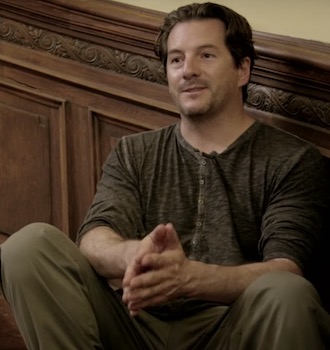 Date of Birth / Birthday / Age / DOB
No confirmed information on this.